Children are always associated with play and recreation. Whether you want it or not they must engage in a fun and playful activity. Just in case you live in Nashville, or you want to go over there for a vacation, we have curated some best kids activities Nashville offers.
Nashville, music city, where the rhythm of the past still echoes through the vibrant streets of Nashville. Steeped in rich history and brimming with Southern charm, this Tennessee gem has evolved from a modest frontier settlement to a cultural mecca.
Nashville's journey began in 1779 when it was established as a fort on the Cumberland River.
Over the years, it grew into a bustling hub for trade and transportation, earning the nickname 'The Athens of the South' for its educational institutions. 
Nashville, the Music City, is not just for grown-ups! Kids can have a blast in this vibrant city with plenty of family-friendly attractions and activities.
From exploring interactive art forms to visiting the Nashville Zoo and beating the summer heat at Nashville Shores Waterpark, there's no shortage of fun things to do. 
And yes Nashville is highly recommended by me for your next fun trip, now read on to know why I said so.
What is Unique About The Kids Activities in Nashville?
Apart from the many exciting places kids can visit in Nashville, there are several vital reasons why parents might consider taking their kids to Nashville:
Music and Cultural Experience: Nashville is a vibrant city with a rich musical heritage. It provides a unique opportunity for children to immerse themselves in diverse music genres and experience live performances. From country music to blues, jazz, and rock, Nashville offers a range of venues and events where kids can witness the power of live music and potentially even participate in music-related workshops and classes.
Educational Opportunities: Nashville boasts numerous educational attractions and institutions that can enrich children's learning experiences. Apart from the aforementioned Country Music Hall of Fame and Museum, kids can explore the Tennessee State Museum, which showcases the state's history, culture, and art. Additionally, there are historical sites like the Hermitage (former home of President Andrew Jackson) and the Belle Meade Plantation that provide insights into Nashville's past.
Natural Beauty and Outdoor Recreation: Nashville is surrounded by scenic landscapes, parks, and natural attractions. Families can enjoy activities like hiking, biking, and picnicking in places such as Radnor Lake State Park, Percy Warner Park, and Centennial Park. These outdoor spaces provide opportunities for kids to engage with nature, breathe in fresh air, and indulge in recreational activities.
Family-Friendly Events and Festivals: Nashville hosts numerous family-friendly events and festivals throughout the year. From the Nashville Cherry Blossom Festival to the Nashville Shakespeare Festival and the Nashville Christmas Parade, there are plenty of occasions that offer entertainment, cultural experiences, and opportunities for family bonding.
Southern Hospitality and Friendly Atmosphere: Nashville is known for its warm Southern hospitality, and families can expect a friendly and welcoming environment. The city's reputation for being family-friendly means there are often accommodations, restaurants, and services that cater specifically to families and children.
Culinary Delights: Nashville's food scene goes beyond its musical reputation. The city is known for its delicious Southern cuisine, including hot chicken, barbecue, and other regional specialties. Exploring different eateries can be an adventure for kids, introducing them to new flavors and culinary traditions.
Ultimately, Nashville offers a combination of cultural, educational, and recreational experiences that can make it an appealing destination for families.
7 Best Free Kids Activities in Nashville
Nashville offers several free activities for kids that can provide enjoyable experiences without any cost. Here are some of the best free activities for kids in Nashville:
1. Have some clean fun at the Musicians' Corner
Experience the thrill of live music performances by local musicians in Centennial Park during the Musicians' Corner concert series.
Centennial Park is a beautiful urban park located near downtown Nashville. It features a full-scale replica of the Parthenon, which houses an art museum and serves as an iconic landmark. Kids can explore the park's open spaces, picnic areas, and walking trails, and enjoy the playgrounds.
2. How about an adventure in Fannie Mae Dees Park
Fannie Mae Dees Park, also known as Dragon Park, is a unique park featuring a large dragon sculpture and playground equipment. Kids can climb and play on the dragon, enjoy the playground, and explore the park's green spaces. 
3. Sneak a swim at splash pads!
Located in Cumberland Park is the splash pad along the Cumberland River, where your kids can cool off and have a blast running through the water jets. 
It also offers a variety of interactive features, including a climbing wall, water play areas, and a playground. Kids can enjoy the outdoor play areas and take in views of the river.
4. Get enlightened at the Nashville Public Library
The Nashville Public Library offers a range of free activities and events for kids throughout the year. They host story times, arts and crafts workshops, educational programs, and special events that engage children of different ages.
Checking the library's website or contacting the nearest branch will provide details on current offerings.
5. A fun history time in Bicentennial Capitol Mall State Park
Bicentennial Capitol Mall State Park is a unique park that celebrates Tennessee's history and heritage. It features various monuments, memorials, and informative exhibits.
Kids can learn about Tennessee's geography, history, and culture while enjoying the park's open spaces and walking paths.
6. Show off your wildlife skills in Radnor Lake State Park
Nature Scavenger Hunts in Radnor Lake State Park. Create an exciting scavenger hunt for your kids in Radnor Lake State Park, where they can search for specific leaves, animal tracks, and wildlife.
7. Let's go Bike Riding on the Music City Bikeway
Take your kids for an exciting bike ride on the Music City Bikeway, which offers dedicated bike lanes and trails passing through different parts of Nashville.
Above are some of the many best activities for kids in Nashville that are absolutely or budget-friendly.
Always remember to check the specific operating hours and any potential restrictions or guidelines for these free activities before planning your visit.
10 Best Kids Activities in Nashville in 2023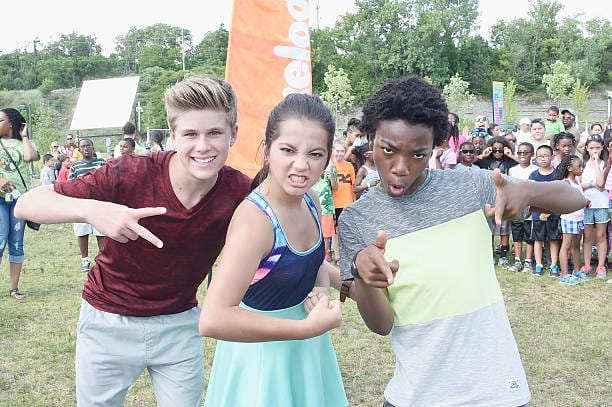 Well, if you are all about giving your kids the best experience not minding the cost, these are detailed activities you can get your kids engaged in for their maximum satisfaction no doubt.
1. Become a Junior Scientist at Adventure Science Center
 Step into a world of wonder and discovery at Adventure Science Center! Kids can unleash their inner scientists through interactive exhibits that let them touch, experiment, and learn about various scientific phenomena.
From exploring the human body to experiencing the wonders of outer space in the planetarium, this center offers endless opportunities for young minds to be inspired.
2. Roar with Delight at Nashville Zoo at Grassmere
Embark on a wild adventure at Nashville Zoo, where kids can witness the beauty and diversity of animals from around the globe. Get up close and personal with fascinating creatures like majestic giraffes, playful elephants, and mighty lions.
With educational exhibits, animal encounters, and a thrilling playground, this zoo promises an unforgettable experience for the whole family.
3. Step Back in Time at Centennial Park
Transport your kids to ancient Greece without leaving Nashville! Visit Centennial Park, where a magnificent replica of the Parthenon stands tall. Let their imagination run wild as they explore the park's vast green spaces, enjoy a picnic, or fly kites against the backdrop of this architectural marvel.
It's a perfect opportunity to blend history, nature, and playtime into one memorable adventure.
https://www.nashville.gov/Parks-and-Recreation/Parks/Centennial-Park.aspx
4. Ignite Creativity at the Frist Art Museum
Nurture your child's artistic spirit at the Frist Art Museum. This vibrant museum features captivating exhibitions that showcase diverse art forms and styles.
From interactive installations to hands-on workshops, children can engage with the artwork in exciting and imaginative ways. Watch their creativity soar as they immerse themselves in the world of art, leaving with newfound inspiration.
5. Embark on a Journey at Cheekwood Estate and Gardens
Discover the enchanting world of Cheekwood, an estate that boasts stunning botanical gardens and captivating art exhibitions.
Stroll through beautifully manicured gardens, participate in family-friendly events, and marvel at larger-than-life sculptures.
Don't miss the magical holiday lights display during the winter season, where the estate transforms into a dazzling wonderland, creating cherished memories for the whole family.
6. Conquer Thrilling Heights at Adventureworks
Get ready for an adrenaline-pumping adventure at Adventureworks, an aerial park designed specifically for kids! Zip through the treetops, conquer challenging obstacles, and scale climbing walls, all while enjoying breathtaking views.
This thrilling experience encourages children to push their limits, build confidence, and create unforgettable moments of exhilaration.
7. Unlock the Wonders of Lane Motor Museum: 
If your little ones are car enthusiasts, Lane Motor Museum is a must-visit destination! This one-of-a-kind museum showcases a rare collection of vintage and unique automobiles from around the world.
From quirky microcars to classic gems, children will be captivated by the beauty and engineering marvels on display.
It's an opportunity for them to ignite their curiosity about the evolution of transportation.
8. Immerse in the Magic of Nashville Children's Theatre:
Let their imaginations soar at the Nashville Children's Theatre, where captivating performances cater specifically to young audiences.
From beloved classics to original productions, these shows engage children through interactive storytelling, music, and lively performances.
Witness their eyes light up as they experience the magic of live theater, leaving them with a lifelong love for the performing arts.
9. Sing along at the Grand Ole Opry 
Get ready to experience the Grand Ole Opry in Nashville, the coolest place for country music lovers like you! Picture this: your child standing in the middle of the stage on a special circle called the "Circle of Wood," just like their favorite country superstars.
Stars like Dolly Parton and Johnny Cash have rocked that very spot!
But guess what makes the Grand Ole Opry extra special? It's not just a concert. It's a super famous radio show that people all around the world tune in to hear.
Isn't that exciting? When you step into the Grand Ole Opry House, you'll be greeted by a magical theater filled with sparkling lights, fancy chandeliers, and a crowd of cheering fans.
10. A whole new world of animals and farms in Lucky Ladd Farms 
This is an amazing place for kids to have a blast and experience the wonders of farm life. At Lucky Ladd Farms, kids can meet and interact with a variety of adorable animals.
From friendly goats and cuddly bunnies to fluffy chickens and even llamas, there are so many animals to see and touch.
You might even get a chance to feed them and learn interesting facts about each furry friend.
They can take rides in ponies, have some Corn Maze Adventures, or jump Giant Pillows 
Conclusion
I am sure you found this article very helpful and well-detailed. When it comes to Nashville there are absolutely a lot of kids' activities you can choose from. This article focused on giving you a lot of options to choose from whether free or paid.
Get ready for a lot of memorable moments on your next visit to Nashville and don't forget to check the official site to confirm reservations, bookings, restrictions, and open hours.
Frequently Asked Questions
What are some fun outdoor kids activities in Nashville?
Nashville offers numerous outdoor kids activities. Families can enjoy visiting the Nashville Zoo, exploring Centennial Park with its playgrounds and walking trails, or taking a bike ride along the Shelby Bottoms Greenway. Additionally, Radnor Lake State Park provides opportunities for hiking and observing wildlife.
Are there any educational kids activities in Nashville?
Yes, Nashville has several educational kids activities. The Adventure Science Center offers hands-on exhibits and interactive learning experiences in science and technology. The Country Music Hall of Fame and Museum provides insights into the history of country music, while the Frist Art Museum offers art exhibits and workshops suitable for kids of all ages.
Where can I find indoor kids activities in Nashville during bad weather?
On rainy or cold days, you can explore indoor kids activities in Nashville. Consider visiting the Nashville Children's Theatre for family-friendly performances, or head to the Nashville Public Library, which often hosts storytimes and educational programs. The Lane Motor Museum is another indoor attraction with a fascinating collection of unique vehicles that can captivate young minds.
Are there any seasonal kids activities or events in Nashville?
Nashville hosts various seasonal kids activities throughout the year. During Halloween, families can enjoy Boo at the Zoo, a safe trick-or-treating event at the Nashville Zoo. The Cheekwood Estate & Gardens usually organizes special activities during Christmas, such as holiday lights displays and Santa visits.
Recommendation