When you are asking what does the bible say about parenting, it means that you really want to do parenting with the mind of God and in the standard of the Bible. However, parenting refers to the process of raising and nurturing a child from infancy to adulthood.
It involves providing physical, emotional, and social support to ensure that a child grows up to be a healthy, happy, and responsible adult. It involves a wide range of activities and responsibilities, including providing food, clothing, and shelter, as well as guiding a child's emotional and intellectual development.
Also, it involves teaching children values, instilling discipline, and helping them develop a sense of responsibility and independence.
What The Bible Says About Parenting Kids?
The Bible has much to say about parenting, offering guidance and wisdom for raising children in a way that honors God. Here are a few Scriptures that speak to the topic:
1. Proverbs 22:6 – "Train up a child in the way he should go; even when he is old he will not depart from it." This verse emphasizes the importance of intentional and consistent parenting, teaching children to follow God's ways from a young age.
2.  Ephesians 6:4 – "Fathers, do not provoke your children to anger, but bring them up in the discipline and instruction of the Lord." This verse reminds us that parenting should be done with love and respect, avoiding harshness and striving to teach children about God's ways. 
It talks about the importance of parenting with love, discipline, and guidance. Parents are encouraged to avoid being harsh or unreasonable with their children but to instead guide them with discipline and instruction that is founded in the Lord's teachings.
3. Colossians 3:21 – "Fathers, do not provoke your children, lest they become discouraged." This verse emphasizes the importance of treating children with kindness and understanding, avoiding harsh criticism or discouragement.
4.  Deuteronomy 6:6-7 – "And these words that I command you today shall be on your heart. You shall teach them diligently to your children and shall talk of them when you sit in your house, and when you walk by the way, and when you lie down, and when you rise." This passage highlights the importance of making God's teachings a central part of family life, teaching and modeling them consistently throughout each day.
This verse emphasizes the importance of teaching children about God and his teachings throughout their daily lives. It suggests that parents should actively and intentionally teach their children about God and his ways and that this should be a part of everyday life.
5.  Proverbs 13:24 – "Whoever spares the rod hates his son, but he who loves him is diligent to discipline him." This verse reminds us that discipline is an important part of parenting, done out of love and with a focus on character development rather than punishment.
This verse speaks to the importance of discipline in parenting. It suggests that parents who fail to discipline their children are failing to show them love and care, and that discipline is necessary to help children learn and grow.
6. Psalm 103:13 states, "As a father has compassion on his children, so the Lord has compassion on those who fear him." This verse reminds us that God is a loving and compassionate Father, and we should strive to show that same love and compassion to our children.
In addition to discipline and leading by example, the Bible also emphasizes the importance of showing love and affection to children
Overall, the Bible emphasizes the importance of intentional and consistent parenting, treating children with love and respect, and teaching them about God's ways through both words and actions. Parenting is a crucial task that requires a lot of wisdom and guidance.
The Bible is a valuable resource for parents seeking guidance on how to raise their children in a way that honors God. The Bible offers numerous insights and instructions on how to parent effectively.
Overall, parenting in the Bible is about raising children to love and serve God. It's about setting boundaries, teaching them right from wrong, leading by example, and showing love and affection.
As parents, we have a great responsibility to raise our children in a way that honors God and prepares them for a life of service to Him.
What Does The Bible Say About Step Parenting?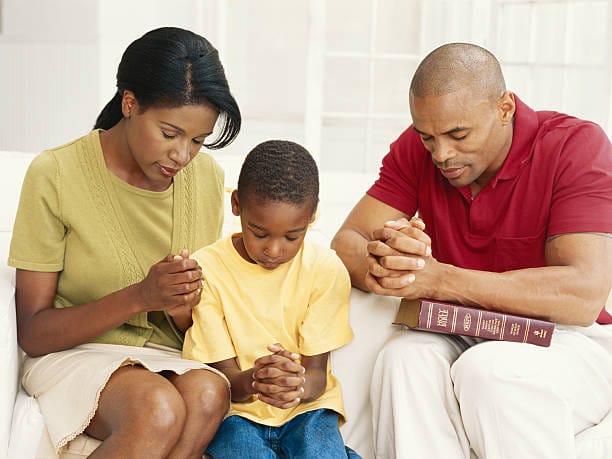 The Bible does not explicitly address the concept of step-parenting as it is understood in modern times. However, there are several principles and passages in the Bible that can be applied to step-parenting situations. Here are a few key principles that could be relevant:
Love and Compassion: The Bible emphasizes love and compassion for one another, including those who are part of our extended families. This principle can certainly apply to step-parenting relationships, where treating stepchildren with love, kindness, and understanding is important.
Responsibility: The Bible speaks about the responsibilities of parents to care for and nurture their children. In step-parenting situations, this can extend to step-parents having a responsibility to provide guidance, support, and care to their stepchildren.
Unity and Harmony: The Bible encourages unity and harmony within families. This is especially relevant in step-parenting situations where there might be blended families. Striving for unity and working together as a family unit is an important principle.
Patience and Grace: Just as the Bible teaches patience and extending grace to others, step-parents may need to exercise patience and understanding as they navigate the complexities of their role within the family.
Leading by Example: The Bible teaches about setting a positive example for others. In a step-parenting role, this can mean modeling positive behavior, demonstrating respect, and showing Christ-like qualities to stepchildren.
Stepchildren's Well-Being: While the Bible doesn't specifically address step-parenting, it consistently emphasizes the importance of caring for children and their well-being. Step-parents should prioritize the emotional, physical, and spiritual needs of their stepchildren.
Communication: Effective communication is crucial in any family setting. Step-parents should strive to communicate openly and honestly with their stepchildren, fostering an environment of trust and understanding.
It's important to note that the principles mentioned above are general biblical principles that can be applied to step-parenting situations. While the Bible doesn't offer specific guidance on modern step-parenting dynamics, its teachings on love, compassion, responsibility, unity, and more can be a foundation for healthy relationships within blended families.
What Does The Bible Say About Parenting Adults?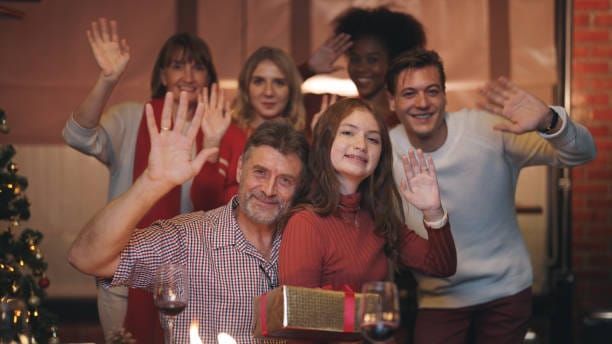 here are principles from the Bible that can be applied to parenting adult children or maintaining healthy relationships with them:
Respect and Honor: The Bible emphasizes the importance of honoring and respecting parents, regardless of age. This principle can apply both ways, as parents should also show respect and honor to their adult children. Ephesians 6:2-3 says, "Honor your father and mother," which is the first commandment with a promise."
Support and Encouragement: While parenting dynamics change as children become adults, the Bible encourages providing support and encouragement to one another. 1 Thessalonians 5:11 says, "Therefore encourage one another and build each other up, just as in fact you are doing."
Prayer: Continue to pray for your adult children, asking for God's guidance and blessings in their lives. Philippians 4:6 encourages, "Do not be anxious about anything, but in every situation, by prayer and petition, with thanksgiving, present your requests to God."
Offering Advice with Wisdom: Proverbs is a book of wisdom in the Bible and offers guidance on using wisdom and discretion in communication. Proverbs 20:5 states, "The purposes of a person's heart are deep waters, but one who has insight draws them out."
Allowing Independence: As children grow into adults, they need to establish their independence. Parents should recognize this and allow them to make their own decisions while still being available for guidance when asked for.
Forgiveness and Reconciliation: If there have been strained relationships in the past, the Bible encourages forgiveness and reconciliation. Colossians 3:13 advises, "Bear with each other and forgive one another if any of you has a grievance against someone. Forgive as the Lord forgave you."
Modeling Christ-like Behavior: Continue to model the love, compassion, and grace of Christ in your interactions with adult children. This can have a positive impact on their own lives and relationships.
Effective Communication: Just as in any relationship, open and respectful communication is vital. This involves listening, understanding, and expressing thoughts and feelings in a healthy manner.
Remember that while these principles can provide guidance, each family and situation is unique. Parenting adult children involves navigating changing dynamics and roles while maintaining a foundation of love, respect, and biblical principles.
Conclusion
Parenting is a sacred and important responsibility in the Bible. From the very beginning, God created Adam and Eve and entrusted them with the responsibility of raising and nurturing their children.
The Bible provides many examples of parenting, both good and bad, that we can learn from.
Effective parenting requires a deep understanding of a child's unique needs and personality, Through its teachings on love, discipline, guidance, and instruction, the Bible can help parents navigate the challenges of parenting and raise children who love and serve God.
Frequently Asked Questions
What does the Bible say about disciplining children?
The Bible emphasizes discipline as a form of correction and training for children. Proverbs 13:24 states, "Whoever spares the rod hates their children, but the one who loves their children is careful to discipline them." This is often interpreted as teaching parents to provide appropriate discipline that is rooted in love and guidance rather than harshness.
What biblical principles guide raising children in a godly manner?
Ephesians 6:4 advises, "Fathers, do not exasperate your children; instead, bring them up in the training and instruction of the Lord." This verse highlights the importance of teaching children about God and His ways, while also avoiding behaviors that could frustrate or discourage them.
Does the Bible offer advice on nurturing emotional well-being in children?
Proverbs 22:6 is a well-known verse that speaks to this: "Start children off on the way they should go, and even when they are old they will not turn from it." This suggests that early guidance and instruction can have a lasting impact on a child's emotional and spiritual development.
How can parents model good behavior and values for their children?
Philippians 2:3-4 encourages parents to model humility and selflessness: "Do nothing out of selfish ambition or vain conceit. Rather, in humility value others above yourselves, not looking to your own interests but each of you to the interests of the others." By living out these values, parents can show their children what it means to live a Christ-like life.
What guidance does the Bible offer on communication within the family?
Ephesians 4:29 emphasizes positive communication: "Do not let any unwholesome talk come out of your mouths, but only what is helpful for building others up according to their needs, that it may benefit those who listen." This verse encourages speaking words that edify and build up family members.
Recommendations